Forgot your password? Click here
Professional Accounts
Licensed salon & spa professionals can set up a Professional Account which entitles them to professional only pricing, professional only promotions and additional educational and marketing resources available to our salon & spa customers.
If you already have a Professional Account with us, please sign in below with your email and password in the "Sign In to My Professional Account" section.
To create a Salon - Spa Professional Account, please enter your email and a valid Cosmetology License in the section called "Create a Professional Account" below and click the "Create Account" button. You will then be asked for additional information.
Sign In to Your Professional Account
Create a Professional Account
Welcome!
Please Choose One:
Or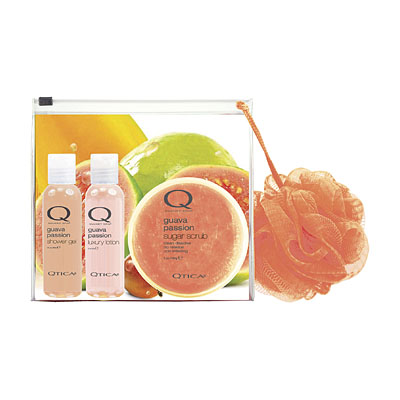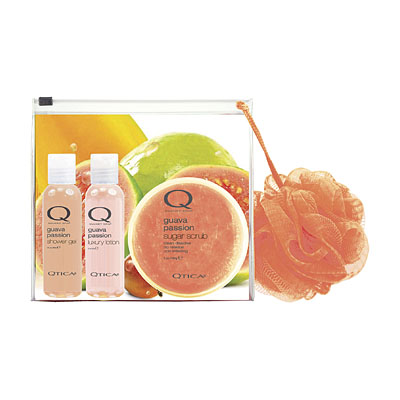 Guava Passion Home Spa Kit
What is Guava Passion Home Spa Kit
What Guava Passion Smells Like
How to Use Guava Passion Home Spa Kit
The Guava Passion Home Spa Kit is the perfect way to try the Mandarin Honey Scent. Ideal for salons and spas who want to try the kit for the first time or for retail. Makes a perfect gift or for anyone who falls in love with the Guava Passion Scent and wants to treat themselves to affordable luxury.

The Guava Passion Home Spa Kit contains:
1 - Matching Loofah Sponge
1 - 5oz Guava Passion Sugar Scrub
1 - 2oz Guava Passion Lotion
1 - 2oz Guava Passion Shower Gel

Packaged in a zippered clear cosmetics bag
Imagine a tropical getaway. You're laying on the the beach, a cool breeze is coming in from the ocean and the cutest resort staffer is chopping up sweet delicious guavas and passion fruit for smoothies and refreshing treats. We call it nice & sweet but yoStatuses FROM
Average Rating
Write a Review
Read Reviews(0)
Lend Us A Hand!
Have this shade? Help us build our community of color by tagging your photos
Submit a Pic
View the Gallery
Shade
Spotlight
Join our community - Tag your photos
for a chance to be featured here!
View the Gallery
Click below for more pictures of this shade!
Summary:
0 Review(s)
Question(s) & Answer(s)
Write a Review
Ask a Question
Your Review of Guava Passion Home Spa Kit