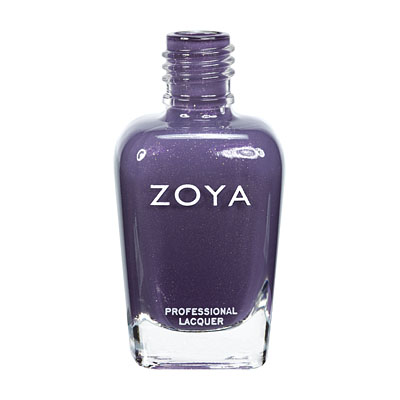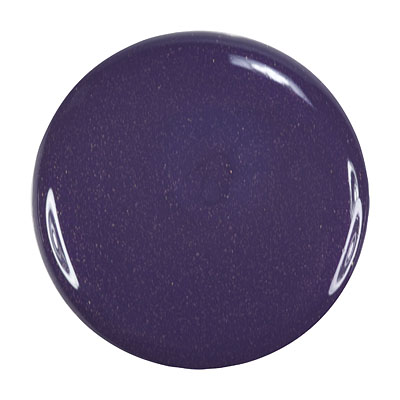 Description
Neeka by Zoya can be best described as a greyed amethyst with subtle red duochrome shimmer and bright gold glitter accents. A fascinating, unique shade that manages to be glittery but not too flashy.
Nail Polish
Color Family:
Purple
Finish:
Metallic
Coverage:
2 - Coat Coverage
Tone:
Cool
Instructions
For Best Results
Step 1: Clean the nail plate with Remove Plus ( Remove ) nail polish remover and nail plate cleaner
Step 2: Choose and apply the right base coat: Zoya Anchor for regular healthy nails or Zoya GetEven for nails with ridges
Step 3: Apply 2 coats of your favorite Zoya Nail Polish Color
Step 4: Apply a coat of Zoya Armor Top Coat
Step 5: Drop one drop of Zoya Fast Drops to the base of your nail bed
Following these 5 steps guarantees up to 14 days of wear on natural nails.
Shade Spotlight
Shade Spotlight Join our community - Tag your photos #EverydayZoya for a chance to be featured here!
View the Gallery
Ratings & Reviews
3

Review

s

Please sign in to write a Review



hey-hello-again
Consumer Review
Zoya Nail Polish | NeekaGive it a chance
2012-05-30
After I bought Neeka, I brushed a little on a piece of white paper. All I saw were sparkles and nearly returned it. I like metallic finishes but this looked like a goth child`s polish. I decided to give it a shot on my nails to see if some of the sparkle blended in and luckily it did. It`s a beautiful rich shade and not glittery like I thought it would be. Love it.
Delamaine
Location-Seattle Eastside
Consumer Review
Zoya Nail Polish | NeekaAgain, color not as expected
2012-02-06
Neeka is another color that looks great in the bottle and sounds good in the description but fails to deliver. The base tone is a gorgeous medium greyed periwinkle and that`s true to what you see in the bottle and on the screen. However, although the product in the bottle looks dichroic and shimmery, and the online description says "subtle red duochrome shimmer and bright gold glitter accents," I do not see any of that once it`s on. Other people, standing at a reasonable distance, see the periwinkle base; the only way I see any shimmer at all is to hold my nails about 6" from my eyes, and all I see are tiny, tiny flecks of what might be silver, what might be gold, you can`t really tell. There`s no real glitter effect and there`s definitely no duochrome effect. I`m giving up on Zoya`s glitters and sticking with the creams.
Zoya Nail Polish | Neeka<3 neeka
2011-09-18
In the bottle it looks like a medium purple with gold shimmer. On the nail the gold is still present but fades into the background, giving it alot of depth. It`s dark and neutral (both things that I love) but also a beautiful, interesting color I couldn`t help but stare at. I can see myself wearing this often for fall!
Add a Review
Review Guidelines
We want to publish your review.

Please avoid inappropriate language, personal contact information, other brands, and external links.