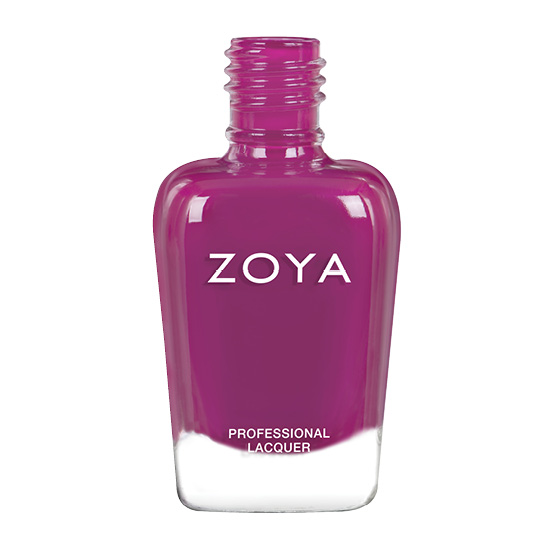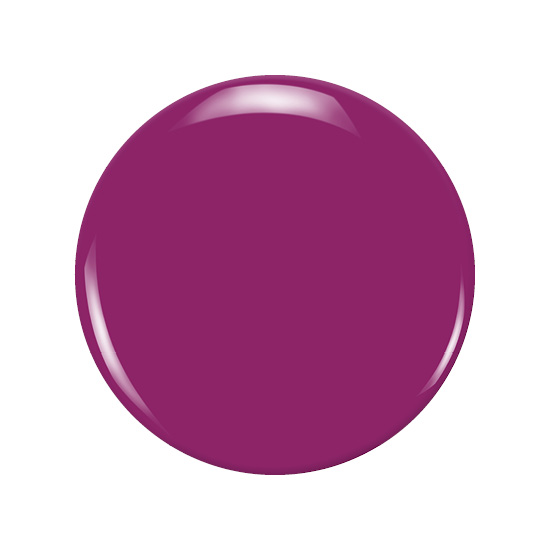 Description
Layla by Zoya can be best described as a medium hot purple toned magenta cream with slight red undertones. A purple shade that dries to a satin-matte finish but can be used with topcoat for a glossy look.
Nail Polish
Color Family:
Pink
Finish:
Cream
Coverage:
2 - Coat Coverage
Tone:
Warm
Instructions
For Best Results
Step 1: Clean the nail plate with Remove Plus ( Remove ) nail polish remover and nail plate cleaner
Step 2: Choose and apply the right base coat: Zoya Anchor for regular healthy nails or Zoya GetEven for nails with ridges
Step 3: Apply 2 coats of your favorite Zoya Nail Polish Color
Step 4: Apply a coat of Zoya Armor Top Coat
Step 5: Drop one drop of Zoya Fast Drops to the base of your nail bed
Following these 5 steps guarantees up to 14 days of wear on natural nails.
Shade Spotlight
Shade Spotlight Join our community - Tag your photos #EverydayZoya for a chance to be featured here!
View the Gallery
Ratings & Reviews
5

Review

s

Please sign in to write a Review



PNWgirl
Location-Seattle
Consumer Review
Zoya Nail Polish | LaylaCan`t stop staring...
2012-05-20
Layla is my new favorite! I have gotten so many compliments. Super bright pink, perfect for summer. Use the anchor base coat or else I am pretty sure your nails will get stained and use a top coat and the color really pops.
Hollz
Location-nyc
Consumer Review
Zoya Nail Polish | LaylaLove Love Love Layla
2012-02-15
Gorgeous Pink! Love to wear this color for a splash of color for work outfits.
useyoureyes
Consumer Review
Zoya Nail Polish | LaylaHot
2011-08-05
I don`t usually wear pink but this has converted me. It`s a bright hot pink/magenta and it`s gorgeous.
Rosie Sparkle
Location-Madison, WI
Consumer Review
Zoya Nail Polish | LaylaNeon pink
2011-05-05
This is a really bright pink, almost like a highlighter color. It has a great poolside/summer type of look, and the almost matte finish is really cool. I would definitely classify this as a neon pink, but I agree with the reviewer who said it`s not immature. It`s bright but wearable. I love it!
MrsLeonidas
Location-Indianapolis, IN
Consumer Review
Zoya Nail Polish | LaylaA perfect Neon that is..... NOT TOO NEON!!
2011-03-19
I have been looking for so long to find a dark hot pinked neon that does not look too immature.....and I have finally found it! Yay!!!!
I would describe it as a mild neon.s
Its not one of those in your face retina blinding type of neons. Yay!
She is a creamy...DARK HOT PINK with a splash of RED.
The best thing is there is not a hint of orange or coral in sight!
With my ridge filler/strengthener,
2 layers of lacquer, and a fast dry topcoat..I can get a good week of her.
Loves it!
Add a Review
Review Guidelines
We want to publish your review.

Please avoid inappropriate language, personal contact information, other brands, and external links.