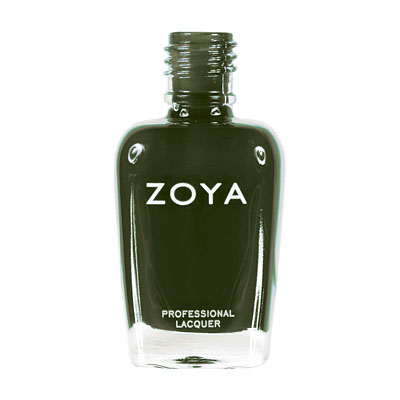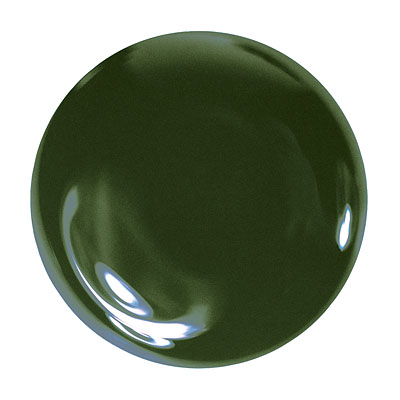 Description
Envy by Zoya can be best described as a deep blackened green with subtle yellow undertones and barely-perceptible shimmer. Green is this year's fashion color and Envy is the perfect shade.
Nail Polish
Color Family:
Green
Finish:
Cream
Coverage:
2 - Coat Coverage
Tone:
Cool
Instructions
For Best Results
Step 1: Clean the nail plate with Remove Plus ( Remove ) nail polish remover and nail plate cleaner
Step 2: Choose and apply the right base coat: Zoya Anchor for regular healthy nails or Zoya GetEven for nails with ridges
Step 3: Apply 2 coats of your favorite Zoya Nail Polish Color
Step 4: Apply a coat of Zoya Armor Top Coat
Step 5: Drop one drop of Zoya Fast Drops to the base of your nail bed
Following these 5 steps guarantees up to 14 days of wear on natural nails.
Shade Spotlight
Shade Spotlight Join our community - Tag your photos #EverydayZoya for a chance to be featured here!
View the Gallery
Ratings & Reviews
8

Review

s

Please sign in to write a Review



ShivaD
-MD
Consumer Review
-Love the color but does stain
2016-01-12
I still give it a 5 because the color is stunning. I get so many compliments on it! It did stain my nails yellow but I figure that come with the territory of some colors. Next time I will try with a base coat to see if that helps but since I have a ton of zoya colors I tend to keep my nails painted anyway :)
valys
Location-Colorado
Consumer Review
Zoya Nail Polish | EnvyBeautiful, but STAINS
2012-10-04
I purchased and wore this polish almost two months ago, and I loved it to pieces until I had to take it off. I was left with this hideous yellowish stain that persists even now; there is a clear difference between stained and new nail. I`ve had to wear other polishes and avoid any transparent designs for these two months, and that`s mightily frustrating, and should never be necessary. Envy has been relegated to accents on top of other colors. I hope this terrible flaw in an otherwise stunning color is corrected soon.
Zoya Nail Polish | EnvyLovely
2012-03-29
I love this color - it`s unexpected and super sleek.
Like the other reviewers have said, the polish looks black in some lighting - a deep and rich green.
EANDTBURCH
Consumer Review
Zoya Nail Polish | EnvyZOYA SUCKS!!!
2012-01-30
Nice colors but TOO thick, brush sucks and they wont take it back!! Was told that use of a promo code voids ability for return... this IS NOT clearly defined during the check out process or on the returns screen. NEVER buying from them again and telling all my friends the same!!
Fickleflan
Location-New York
Consumer Review
Zoya Nail Polish | EnvyLove this color
2012-01-23
I first thought it was black in the salon and was a bit taken aback when it went on green. But once the 2nd coat went on, I loved it. I can`t believe how well Zoya colors wear and I`m super tough on polish.
nataliealsis
Consumer Review
Zoya Nail Polish | EnvyGreat color but stained my nails
2011-12-17
This color is beautiful but it has more of a yellow base than a blue base and it really stained my nails even with Zoya Anchor under it. I will wear this color again but with white underneath.
curlicilia
Consumer Review
Zoya Nail Polish | EnvyLovely, but stains
2011-12-06
It pains me to write this `cause I love Zoya and I even enjoyed wearing this particular color. The aftermath, however, was rough: nails stained yellow even though I used Zoya`s base. If staining doesn`t bother you, the color is lovely. Had I known, I would`ve avoided Envy.
Zoya Nail Polish | EnvyLove this color!
2010-07-04
I am wearing this color as I type and I can`t stop looking at it! It is so pretty! As the previous poster said, it does look black indoors but looks great outside. I would definitely recommend this color.
Add a Review
Review Guidelines
We want to publish your review.

Please avoid inappropriate language, personal contact information, other brands, and external links.