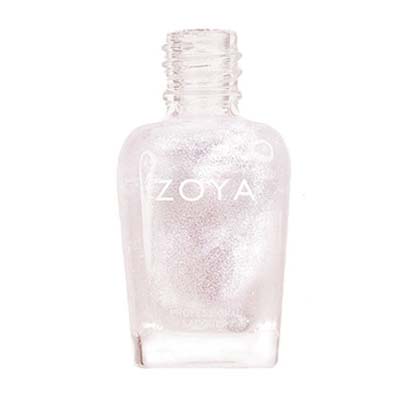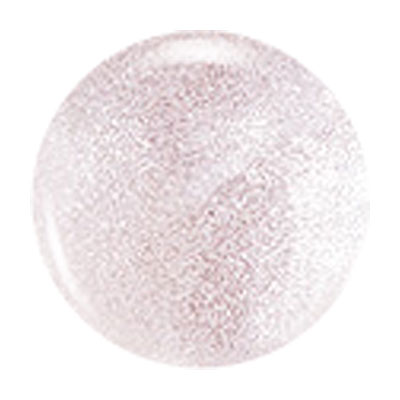 Description
Sparkle Gloss Topcoat by Zoya can be best described as a sheer, glittery topcoat that has the sparkle of diamonds.
Color Family:
Nude
Finish:
Special Effect
Coverage:
Sheer by Design
Tone:
Cool
Instructions
For Best Results
Step 1: Clean the nail plate with Remove Plus ( Remove ) nail polish remover and nail plate cleaner
Step 2: Choose and apply the right base coat: Zoya Anchor for regular healthy nails or Zoya GetEven for nails with ridges
Step 3: Apply 2 coats of your favorite Zoya Nail Polish Color
Step 4: Apply a coat of Zoya Armor Top Coat
Step 5: Drop one drop of Zoya Fast Drops to the base of your nail bed
Following these 5 steps guarantees up to 14 days of wear on natural nails.
Shade Spotlight
Shade Spotlight Join our community - Tag your photos #EverydayZoya for a chance to be featured here!
View the Gallery
Ratings & Reviews
8

Review

s

Please sign in to write a Review



earthlily
Consumer Review
-Sparkle Gloss Topcoat Nail Polish
2020-02-13
Love this polish, true to its name it adds just a light sparkle to any other polish you choose. It is beautiful and does not change the color of any polish you are using underneath if you layer it. It does appear a little yellowish in the jar, vs the web pic that looks a little pink, but it goes on clear and is great. I wear it over all of my other zoya colors :)
Twc
-Florida
Consumer Review
-Very pretty
2016-01-31
This is not too sparkly and can be used to refresh a manicure color. I like it over creams especially those that might not go on perfectly.
Poodlemom1213
-Charleston,SC
Consumer Review
-Great product for fair folks
2015-09-28
I really love Sparkle top coat. I apply it after my armor top coat. I like it and feel it is best on light or pastels. It isn`t as sparkly on darker polishes but as another reviewer put, it does tend to warm up colors to make them better for my fair skin. It is a nice polish as well by its self.
MusingCrow
-USA
Consumer Review
This Really Does Add Just. The Right Touch Of Sparkle
2014-03-29
I agree that this seems difficult to locate- here on Zoya.com especially for some reason, but on the web too.
I really like using this on some cream colors that I enjoy but that I sometimes feel need just a little extra.
I don`t think that it is very glossy by itself though. It add a "just-right", not over-done amount of sparkle. For the glossy part (I prefer a high gloss finish) I use a coat or two of a glossy top coat. Then this sparkle addition becomes perfect!
Binny
-CA
Consumer Review
Perfect Sparkle
2014-02-27
Stays on well and has perfect fine, shiny sparkles. Not overpowering, but you can see the difference it makes. Fantastic Zoya polish.
Shannon V.
-Lansdale, PA
Consumer Review
Very nice!
2013-11-29
Adds a great subtle shimmer. I used it over Purity for my white in a candy cane mani.
TMCK
Location-Tucson, AZ
Consumer Review
Zoya Nail Polish | Sparkle Gloss TopcoatPure LOVE
2013-01-19
I have ordered this 3 times (used all of them up). I just tonight ordered 1 more, but this one is for my mom!
Zoya Nail Polish | Sparkle Gloss Topcoat Hard to find!
2011-07-13
The search does not bring this up on the Zoya website. I had to google it! Weird! The topcoat is very pretty, clear, and adds a nice sparkle, but nothing loud or gaudy. I used it on Breezi when I did not think it looked good on my skin tone. The sparkle warmed it up and made me much happier.
Add a Review
Review Guidelines
We want to publish your review.

Please avoid inappropriate language, personal contact information, other brands, and external links.