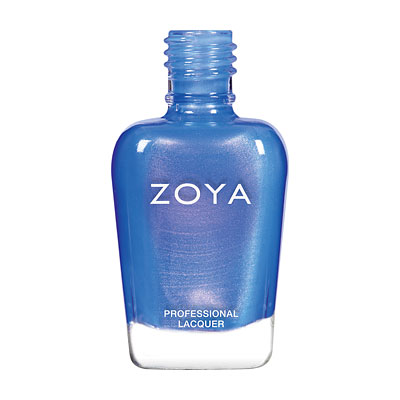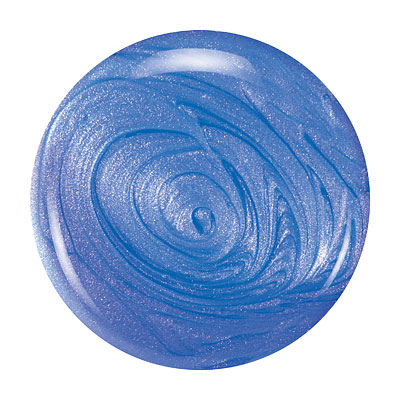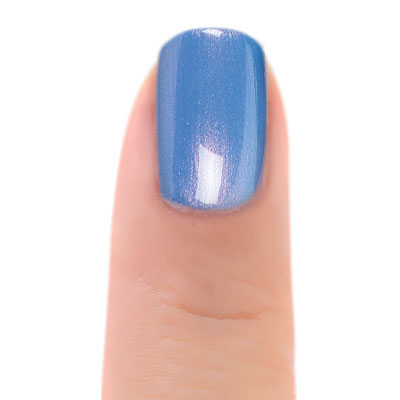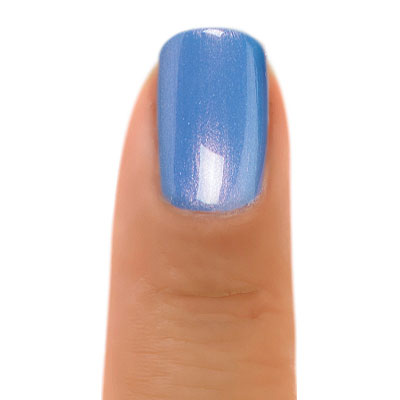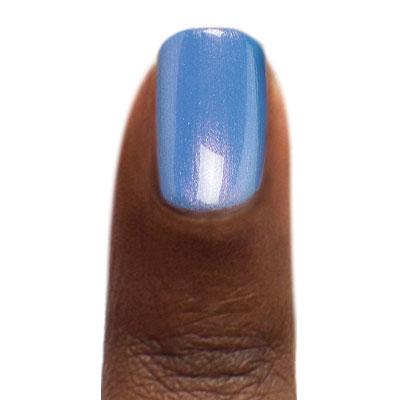 Description
Saint by Zoya is a whimsical color-flip metallic with a periwinkle base and magenta shift.
Nail Polish
Color Family:
Purple
Finish:
Metallic
Coverage:
2 - Coat Coverage
Tone:
Neutral
Instructions
For Best Results
Step 1: Clean the nail plate with Remove Plus ( Remove ) nail polish remover and nail plate cleaner
Step 2: Choose and apply the right base coat: Zoya Anchor for regular healthy nails or Zoya GetEven for nails with ridges
Step 3: Apply 2 coats of your favorite Zoya Nail Polish Color
Step 4: Apply a coat of Zoya Armor Top Coat
Step 5: Drop one drop of Zoya Fast Drops to the base of your nail bed
Following these 5 steps guarantees up to 14 days of wear on natural nails.
Shade Spotlight
Shade Spotlight Join our community - Tag your photos #EverydayZoya for a chance to be featured here!
View the Gallery
Ratings & Reviews
8

Review

s

Please sign in to write a Review



Janie
-:)
Consumer Review
-I LOVE SAINT !!!
2020-08-21
For some reason I never expected, this is the prettiest most versatile and unusual without being weird....and it goes with EVERYTHING. I think it may be my all time favorite nail polish.
sandytp1
-Waterloo, IA
Consumer Review
-Too sheer
2018-08-26
Love the color and of course Zoya, but it is kind of sheer and I wanted a full coverage color.
Mel
-Florida
Consumer Review
-Saint is a dream
2018-05-30
This dreamy blue/lavendar/pink is something out of a Mid Summer Night`s Dream. The color shift in sunlight is beautiful and it feels as creamy smooth as it looks. Sometimes polish dries my nails, but this one made my nails feel conditioned. I do not know what is different in this formula, but I love it! wears well and no nail bed staining.
Tess
-Murfreesboro, TN.
Consumer Review
-Stunning!
2018-05-02
Saint is absolutely gorgeous (periwinkle). Changes color in the light (a pinkish purple). I get so many compliments when I wear it. Great formula and long-lasting. I will definitely be buying more Zoya in the future!
maddy
-seattle
Consumer Review
-A new love for duochrome
2017-11-26
I took a risk getting saint, and its now one of my favorite colors ever. It is a gorgeous blue with a purple shift, and i`m talking full-on shift not just purple shimmer. It`s gorgeous and eye catching and I always find myself surprised at the depth of the colors every time I look at my nails. Absolutely stunning and its the perfect balance of being a statement mani without the out-there and attention seeking aspect that some have. I`ve had saint for almost a year and I`m still obsessing over duo-chromes and I hope zoya makes a rose-gold version soon!
Linda
-New Jersey USA
Consumer Review
-Saint
2017-06-17
I don`t usually write reviews but this time I had to. Saint is a gorgeous blue with pink shimmer running through it. Even more than that however, the formula on this is incredible! It just glided onto my nails like it knew where to go. Perfect application even for someone like me with shaky hands. What really prompted me to write this review though is the wear time of this polish. I`ve had it on for seven days and it still looks as perfect as it did an hour after last week`s manicure! I`m talking about no chipping, dulling, shrinking, or even tip wear... Nothing. It`s time for this week`s manicure but I find myself hesitant to remove it because it`s so perfect. And I`m not tired of it yet either. If for some ridiculous reason you only buy one Zoya it should be Saint.
Debbs
-California
Consumer Review
-Love this one!!
2017-04-22
This is one of my favorite Zoya polishes. When I saw the promo pictures for it, I just knew I had to have it. It is such a pretty blue and you can really see the "magenta shift". The only downside is that I ended up having to do 3 coats. 2 coats made it opaque, but the 3rd coats smoothed it out completely. In the end, it gave the polish a "squishy" look and I loved the payoff that I wouldn`t mind having to do 3 coats each time.
rjinmontana
-Montana
Consumer Review
-gorgeous!
2017-03-18
Its the most gorgeous blue!
Add a Review
Review Guidelines
We want to publish your review.

Please avoid inappropriate language, personal contact information, other brands, and external links.